Unlike in the United States, one of the most frustrating problems for subrogators in England is that they are not able to obtain a third party's insurance policy in order to ascertain how deep their opponents pockets are before pursuing a recovery action.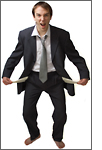 This tactical advantage was effectively nailed closed (for now) following the court's decision in the West London Pipeline and Storage Limited v. Total UK Limited (2008). In that case, Total was seeking contribution from a third party (TAV) following the largest peace time explosion in Europe at the Buncefield oil depot in 2006. Relying on the court's controversial decision in Harcourt –v- Griffin (2007), Total made an application to the court under CPR Part 18 for information and the disclosure of TAV's insurance information. Total argued that the information was relevant to the issues in dispute and necessary for the efficient management of the case.
Unfortunately for subrogators, TAV successfully argued that the court did not have jurisdiction to order disclosure of its insurance information, as it was not relevant to any issue in the case. Agreeing with TAV, the court took the view that although they understood the claimant's desire to know whether a Defendant is worth suing, the court was also keen to avoid the promotion of "deep pocket" or "speculative" litigation before English courts.

Although the Total decision has been adopted by most courts in England, the argument that an insurance policy is a private matter between the insured and insurers has not extended to After-The-Event ("ATE") insurance policies. These are specific policies which some claimants take out to combat the loser pays rule, which is embedded in English litigation. Claimants use ATE policies to cover their liability to pay a Defendant's legal fees and disbursements, if their case is unsuccessful. In the recent decision of Barr & Oths –v- Biff Waste Services Ltd [2009], the court took the view that such insurance policies are disclosable. Among other things, the court held that there was a difference between liability insurance, which may have been in place for many years before the event giving rise to the litigation, and an ATE insurance policy that was probably taken out for the sole purpose of allowing a claimant to pursue litigation, which would otherwise not be possible. As an ATE policy is a vital component to the litigation itself, its disclosure can be distinguished from the court's decision in the Total case.
While the theory surrounding both decisions may seem sound, one cannot help but feel that just as a Defendant in England does not want to defend a claim for fear of being unable to recover its costs, a claimant does not want to obtain an empty judgement. Surely as the "cards on the table" approach is the overriding objective of the Civil Procedure Rules, wouldn't it be in all parties interest to save time and costs by knowing where they stand from the outset of any case?