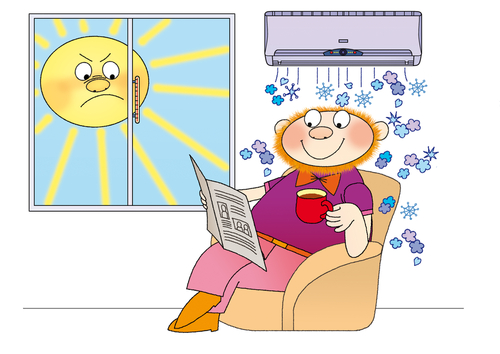 PTAC fires are causing a recent stir in apartment complexes and hotels. What is a PTAC, you ask? PTAC's are Packaged Terminal Air Conditioners/Heat Pumps. They are self contained machines installed through the wall with a sub unit for each room, which can be controlled independently. The units normally have the ability to heat as well as cool.
In December 2009, the U.S. Consumer Product Safety Commission recalled about 30,000 Amana-brand, Comfort-Aire, and Century-brand PTAC units manufactured by Goodman Manufacturing. The recall covers units manufactured from February 2007 to April 2008.
According to the recall, the problem with the units appears to be overheating where the power cord connects to the power supply, causing a burn or fire hazard. However, due to the relative newness of these fires, the specific problem is still unclear and a case-by-case evaluation should be employed. The power cords are manufactured by Tower Manufacturing, a U.S. Corporation. The circuit boards are manufactured by Everex Communications, also U.S. based.
Goodman has also implemented a voluntary corrective action program ("CAP") in which they provide new replacement power cords for the recalled units. However, it has been reported that these replacement cords have also been subject to failures/fires. With 30,000 units subject to the recall, and the potential of the corrective action program being unsuccessful, there will likely be more subrogation opportunities with fires involving PTACs.