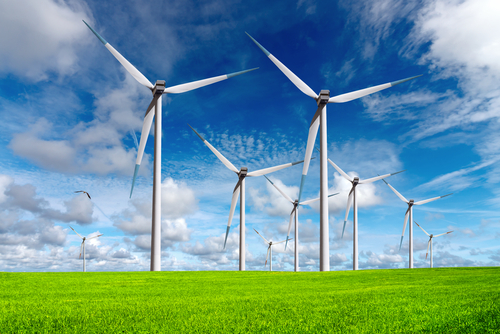 In response to the growth of the wind turbine industry, insurance carriers have introduced a number of insurance products tailored to this industry. Principal coverages include protection of those individuals responsible for the design, construction, erection, commissioning and testing of wind turbines. Coverage can also be provided for all risks of loss, destruction or damage to the wind turbines or the property where the wind turbines are erected. Policies also exists for business interruption or loss of profits should the wind turbines stop operating, as well as for protection of the wind turbines while in transit. Finally, it is not uncommon to see policies related to environmental "clean up" costs, or protection for all equipment, tools and personal effects of those contractors responsible for erecting wind turbines.
Obviously, the wide variety of coverages available are a direct reflection of the key risks that a wind energy program can present. From installation problems to start-up delays, there are several potential problems which can lead to first-party insurance claims. The most common property damage for wind farm underwriters involves lightning damage. Lightning strikes can cause significant fires if the wind turbine's lightning protection system is not installed or maintained properly. Besides lightning strikes, failure in the electrical installation of wind turbines can also lead to fires. Other common problems that may present fire hazards in wind turbines include the failure to protect hot surfaces inside the wind turbine (e.g., the generator and gearbox mountings), work related to the repair, assembling and maintaining of wind turbines (e.g., welding, cutting or soldering work) and the build-up of internal combustible materials such as foam sound insulation or oil in the gearbox or hydraulic system.
When presented with a claim involving damage to a wind turbine, there are a number of third-party issues that must be evaluated. First, was the loss caused by a lightning strike or some other technical defect in the electrical or mechanical systems? If the damage was caused by lightning, it is crucial that the adequacy of the lightning protection system be examined. The appropriateness of the protection system, including design, installation and maintenance must be evaluated, especially since third-parties were most likely responsible for those tasks. If there was some type of problem with the electrical or mechanical systems, it is important to evaluate whether the electrical system complied with applicable code and provided an approved method of controlled shutdown of the operating system, as well as whether the electrical system was routinely inspected by qualified professionals on a recurring basis. To the extent the electrical and mechanical systems performed as intended, it still may be necessary to evaluate internal materials in the turbine to determine whether the materials used were combustible when either non-combustible or low-flammability materials were available (thus contributing to the rapid spread of what was originally a modest internal fire).
As wind farms continue to proliferate, coverages available for constructors, manufacturers, owners and land owners will continue to increase. In reviewing wind turbine losses, a basic understanding of how wind turbines work is important, as is an understanding of the most common type of wind turbine failures and the contributing factors. Should you be involved in underwriting wind farm programs and experience a major loss, Cozen O'Connor stands ready to assist in evaluating all aspects of the loss for third-party opportunities.