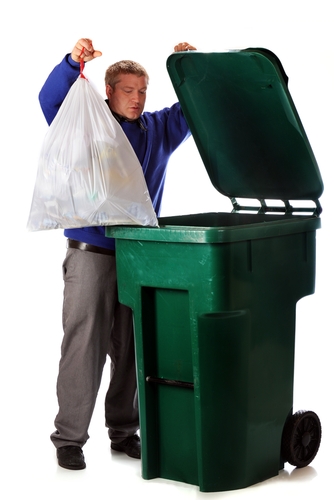 On May 26, 2011, the Supreme Court of Arkansas delivered an opinion on spoliation in a case that may be of interest to subrogation professionals. The Court clarified the law of spoliation in Arkansas and held that a finding of bad faith is not required for a spoliator to receive an adverse jury instruction.
The case involved a fire that occurred in the office space of the subrogating carrier's insured. A painting contractor left a halogen light on in an area where lacquer had recently been applied to wall paneling. The fire investigators retained by the subrogating carrier determined that the fire was caused by the ignition of either vapors from the lacquer or the wood paneling by the heat from the halogen lamp. The halogen lamp and a receptacle were initially retained by the experts for future examination. Seven months after the loss, however, the evidence was discarded, which had been authorized by the carrier.
The contractor's motion to dismiss the case on the basis of the carrier's destruction of the evidence was denied, but the trial court granted the request for an adverse jury instruction on spoliation. Arkansas Model Instruction 106 was read to the jury at the conclusion of the evidence:
"If you find that a party intentionally destroyed the halogen light and electrical receptacles with knowledge that they might be material to a potential claim, you may draw the inference that an examination of them would have been unfavorable to plaintiff's claim. When I use the term material, I mean evidence that would be a substantial factor in evaluating the merit of a claim or defense in this case."
The jury returned a verdict in favor of the painting contractor.
On appeal, the subrogating carrier argued that the spoliation instruction was improper because there was no finding of bad faith. The carrier relied on a federal appellate court (applying Arkansas law) that previously held that a finding of "an intent to destroy the evidence for the purpose of obstructing or suppressing the truth is required." Stevenson v. Union Pacific R.R. Co., 354 F.3d 739, 747 (8th Cir. 2004). In declining to adopt the Eighth Circuit's standard, the Arkansas Supreme Court held that "a circuit court is not required to make a specific finding of bad faith on the part of the spoliator prior to instructing the jury with AMI 106."
This decision underscores the importance of having safeguards in place to ensure that evidence is not prematurely discarded. Until all potential avenues for a recovery are explored and foreclosed, a carrier should err on the side of keeping evidence that supports the claims and defenses of a case. If evidence is discarded, regardless of the motive, an adverse jury instruction can strike a damaging blow to a subrogation case. As the carrier learned here, what had been a promising $300,000 negligence claim against the painting contractor ended up being tossed in the dumpster along with the evidence.