In situations where the Long Island electrical distribution system is involved in causing the loss, it is critically important to make sure that you adhere to certain particular Notice of Claim requirements, heed the shortened statute of limitations period, and also identify any additional maintenance vendors as potential targets for recovery.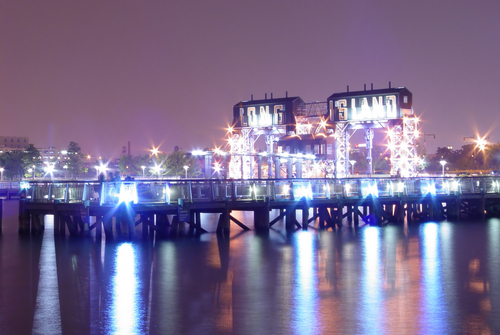 LIPA
The Long Island Power Authority ("LIPA") was created by statute under N.Y. Pub. Auth. Law §§1020 et seq. which states, in part, as follows: "There is hereby created a corporate municipal instrumentality of the state to be known as the 'Long Island Power Authority,' which shall be a body corporate and politic and a political subdivision of the state, exercising essential governmental and public powers."
LIPA owns the retail electric system on Long Island and provides electric service to over 1.1 million customers in Nassau and Suffolk counties, and the Rockaway Peninsula in Queens. LIPA does not own any electric generation assets on Long Island, and it does not provide natural gas service. According to its own press releases, LIPA is the second largest municipal electric utility in the nation in terms of electric revenues, third largest in terms of customers served and the seventh largest in terms of electricity delivered.
Notice of Claim
Any notice of claim must be served upon LIPA within the time limited by and in compliance with all the requirements of section 50-e of the general municipal law. Service of a notice of claim within 90 days after accrual of the claim is a condition precedent to the commencement of any tort action against LIPA. See McShane v Town of Hempstead, 66 AD3d 652 (2d Dept 2009) (citing General Municipal Law § 50-e [1] [a]; § 50-i [1]; Public Authorities Law § 1020-y [3].)
Statute of Limitations
When an action, other than one for wrongful death, founded upon tort is brought against LIPA, the action must be commenced within one year and ninety days after the cause of action accrues. N.Y. Pub. Auth. Law § 1020-y.

Entities selected to manage and operate the Long Island Electric Grid on LIPA's behalf
Currently, a US subsidiary of the UK-based company National Grid plc maintains LIPA's transmission and distribution system under a management services agreement. The US National Grid subsidiary also carries out other business through a number of subsidiary companies, all still doing business as "National Grid". For example, Niagara Mohawk Power Corporation d/b/a/ National Grid owns separate, non-Long Island electric lines and should not be confused with the Long Island operations of National Grid.
Nevertheless, on December 15, 2011, LIPA selected Public Service Enterprise Group ("PSEG") to take over management and operation of the electric grid, starting in January 2014. The new contract is for 10 years and requires PSEG to create a wholly-owned subsidiary to be located on Long Island and dedicated to LIPA and its 1.1 million customers. Before the contracts between LIPA and PSEG become effective, regulatory approvals are required from the Internal Revenue Service, the NYS Attorney General and the Office of the State Comptroller.
If you intend to file suit in the next few years against LIPA, make sure that you investigate whether you should also name either National Grid or PSEG or its wholly-owned Long Island subsidiary as an additional applicable party to the lawsuit depending upon when the loss occurred.