Thinking about subrogating against a tenant in Washington? Think again because the Washington Court of Appeals has re-affirmed existing law and increased the risks of such a challenge.
Since Cascade Trailer v. Beeson was decided 1988, Washington courts have held that tenants are implied co-insureds under a landlord's property policy. This holding leaves the landlord's insurer without a remedy when a tenant negligently causes damage. The holding is based on the notion that part of the rent paid by the tenant pays for the landlords property insurance. Because the tenant is a considered an insured, the landlord insurer cannot subrogate.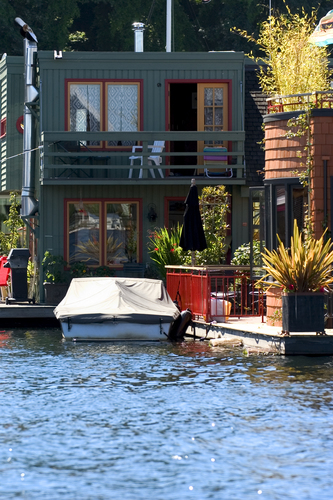 In an unrelated insurance decision, the Olympic Steamship court determined that an insured who successfully sues an insurer to obtain coverage may recover the reasonable attorney's fees incurred in the litigation. Olympic Steamship Co. v. Centennial Insurance Co., 117 Wn.2d 37, 811 P.2d 673 (1991). The decision to award attorney's fees in a coverage dispute is based on equity and flows from the special fiduciary relationship that exists between an insurer and its insured. McGreevy v. Oregon Mutual Insurance Co., 904 P.2d 731 (1995).
A recent decision that has yet to be published has intermixed these two unrelated holdings. In Community Association Underwriters of America v. Kalles, et. al., the Washington Court of Appeals affirmed that a tenant is an implied co-insured and further held that, as an insured, the tenant was entitled to an award of attorney fees. In Kalles, the plaintiff insured a condominium complex. One of the units was owned by Elkins who ran a business out of the condominium unit. Elkins sold the business to the Kalles but maintained ownership of the condominium unit, renting the space to the Kalles. The Kalles negligently caused a fire which damaged the condominium building. CAU paid for the damage on behalf of the condominium association and pursued a subrogation claim against the Kalles for negligence.
The lawsuit challenged existing law because this particular scenario was not addressed in Cascade Trailer. In particular, the Kalles was not tenants of the condominium association, rather they were tenants of a unit owner. The Kalles court, however, applied Cascade Trailer and found the Kalles were implied co-insureds under the condominium association's policy. In a broad expansion of insurance law, the court also awarded the Kalles their attorney's fees in defending the case against their "insurer," under Olympic Steamship.
The award of Olympic Steamship fees in the situation presented in Kalles is a significant expansion of the attorney's fees penalty. It certainly raises the stakes when deciding whether to put a case into suit when it is questionable whether the lease language circumvents the implied co-insured rule.