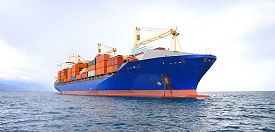 "This is a maritime case about a train wreck" is how Supreme Court Justice Sandra Day O'Connor began the 2004 Supreme Court decision in Norfolk Southern v Kirby, 543 U.S. 14 (2004). Since Kirby, other cases have tested legislative overlaps and conflicts when goods are transported using over water and land using "through bills of lading." Multi-modal transport has spawned clashes over the interplay of the Carriage of Goods by Sea Act (COGSA), the Carmack Amendment, Pomerene Act and the Harter Act.
In another case about a train wreck, the Southern District of New York in September, 2012 dismissed most of cargo's claims against the rail carriers upholding through bill of lading provisions which prohibited suit against parties other than the carrier that contracts with the shipper. Sompo Japan Insurance Company of America et al v Norfolk Southern Railway Company, et al, 2012 U.S. LEXIS 125398, 2012 AMC 2409
Plaintiffs in Sompo were subrogated insurers of various shippers whose cargoes traveled by ocean, rail and truck from China and Japan to various locations in the United States. The ocean carriers and NVOCCs issued through bills of lading to the shippers. The bill of lading contained "Himalaya clauses"[1] that among other things, prohibited suit against any party other than the carrier contracting with the shipper. Defendants were inland rail carriers subcontracted by the original upstream carriers.
The Sompo plaintiffs asserted claims in contract, bailment, tort and the Carmack Amendment. They argued that the Himalaya clause violated the Harter Act, COGSA and the Hague Rules which prevent a carrier from avoiding its liability. Circuit Court Judge Denny Chin, sitting by designation, questioned whether the Harter Act even applied to an overland loss, ruling that event if it did, the language in the bills of lading were a limitation of liability not an avoidance and were therefore enforceable.
Judge Chin also dismissed plaintiffs' Carmack Amendment claims based upon the Supreme Court's ruling in Kawasaki Kisen Kaisha Ltd v Regal Beloit Corp., 2010 U.S. LEXIS 2433 (2010) which held that Carmack does not apply to a shipment originating overseas under a through bill of lading.
The surviving claims for now, were based upon the Court's finding that the NVOCC's bill of lading language was ambiguous and that additional evidence was required to discern the parties' intent. Nonetheless, the Court's decision in Sompo is another important reminder to review limitations of liability provisions with counsel when reviewing a case for subrogation potential.
---
[1] A Himalaya Clause, named after a case, is a contractual provision in a bill of lading that extends the bill's liability limitations to downstream parties contracted by the carrier to assist in the carriage of goods. Kirby, 543 U.S. at 20.