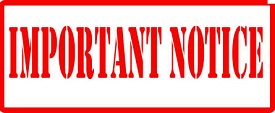 A severe recent federal court decision in New York state emphasized the importance of having your subrogation counsel identify and notify the insurer for potentially responsible parties of subrogation claims as soon as possible.
In 2008, the New York legislature amended Insurance Law § 3420 to require an insurer, in disclaiming liability coverage in which notice is given to the insurer within two years of an otherwise covered occurrence, to show that it was prejudiced by untimely notice. See An Act to Amend the Civil Practice Law and Rules and the Insurance Law, in Relation to Liability Insurance Policies § 8, 2008 N.Y. Sess. Laws 388 (McKinney 2008). Previously, New York courts had applied the "no-prejudice" rule under which an insurer had only to prove late notice and prejudice would be presumed. The amendment to the New York Insurance Law applies to insurance policies that were issued or delivered after January 17, 2009.
A New York federal court recently sided with an insurer fighting coverage for a roof collapse in its interpretation of this 2008 law. Atlantic Casualty Ins. Co. v. Value Contracting, Inc., 2013 U.S.Dist. LEXIS 6044 (SDNY 2013).
In this case, a landlord owned a commercial property at 685 Lenox Avenue in New York City. Shortly before February 26, 2010, the landlord hired a contractor, Value, to work on carpentry issues related to the roof at this property. A major snow storm in New York City occurred on February 25th and 26th, leaving approximately 20 inches of snow on the roof, resulting in a roof collapse. The landlord was aware of the collapse by February 27th and contacted Value's principal that same day to inform him of the collapse. One or two days later, the landlord called Value's principal again to request Value's certificate of insurance.
On March 1, Greenwich, the landlord's first-party property insurer, also received notice of the partial collapse. The Property was inspected by U.S. Adjustment Corp., an adjuster hired by Greenwich, on March 1, 2, 5 and 12. The landlord knew the identity of Value's liability insurer by March 9, 2010. Following the collapse of the roof, the New York City Department of Buildings ordered the demolition of the second floor of the property. Demolition activities began at the Property on March 3 and were completed by March 17. Yet it wasn't until September 2, nearly six months after the collapse that Greenwich's subrogation counsel sent a letter to the adverse party's liability carrier.
Because the adverse party's liability carrier did not receive timely notice of the subrogation claim prior to the demolition, the Court noted that it would have to rely on its adversary's investigation to defend its insured in the underlying subrogation action. The Court held that this was prejudicial and supported the disclaimer, and granted declaratory judgment in favor of the liability carrier.
The lesson to be learned is to make sure that your subrogation representatives get notice of claim letters out to potentially responsible parties and identify their insurance carriers as quickly as possible. Failure to do so can result in a good case not having a viable insurance policy to recover from.