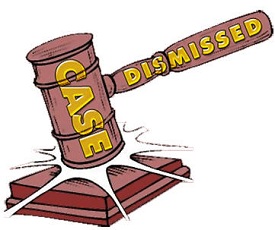 In the throes of the dog days of Summer, a recent California decision has placed a chilling effect on voluntary dismissals. In Loong v Superior Court, 2013 DJAR 9593, the Court of Appeals, Second Appellate District, held that a voluntary dismissal of an action constitutes conclusion of an action. Such a dismissal, therefore, provides a legal basis for a trial court to award expert witness fees under Code of Civil Procedure Section 998. That statute permits a court discretion to award expert witness fees if the plaintiff fails to accept a statutory offer to compromise its claim under Section 998 and then does not obtain a more favorable "judgment or award."
The threshold question was whether a voluntary dismissal, with or without prejudice, triggers the court's discretionary award of expert witness fees under Section 998. Plaintiff argued that defendant was required to obtain a judgment on the merits, as opposed to a voluntary dismissal, in order to be entitled to the benefits of Section 998. The Court of Appeals rejected that argument, holding that by voluntarily dismissing the case plaintiff failed to obtain "a more favorable judgment or award" under Section 998's Offers to Compromise. The court noted that ordinary costs are recoverable by a defendant after a dismissal and that Section 998 merely expands those recoverable costs to potentially include expert witness fees.
The moral of the story is that, prior to voluntarily dismissing a case, plaintiff's counsel must request that the defense waive all costs. Those costs now clearly include expert witness fees under Section 998. Plaintiff in the Loong case learned that lesson the hard (and expensive) way-as their $7,336 cost bill included $3,600 in expert witness fees incurred in preparing for trial.