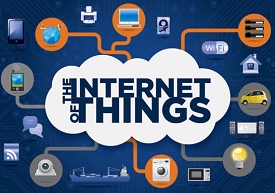 "Hello Dave."
In 1968, director Stanley Kubrick introduced the world to an interactive, albeit maniacal, talking computer named Hal in "2001: A Space Odyssey."
Fast forward to 2013, and not only do such computers generally exist, they are now prevalent in everyday items, including in the iPhone. With "Hello, Siri," science fiction has become reality.
Looking through the wormhole, and taking the temperature of industry insiders, The Internet of Things is poised to become the next big universal technological advance.
Click here to read Howard Maycon's full article on the impact of the Internet of Things on subrogation, published at Property Casualty 360.