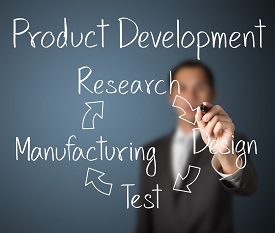 Most people have heard the old adage, "If it ain't broke, don't fix it." But, is the opposite true? If something was fixed, does that suggest it was broken in the first place. In many cases, evidence that a product's design was changed can be compelling evidence that the original product was defective. Many states have evidence rules which prohibit introduction of subsequent remedial measures. For example, in California the evidence code states: When, after the occurrence of an event, remedial or precautionary measures are taken, which, if taken previously, would have tended to make the event less likely to occur, evidence of such subsequent measures is inadmissible to prove negligence or culpable conduct in connection with the event.
The policy of encouraging safety measures is the primary reason for the rule. Many states have similar rules. However, there is an important exception recognized by California and 14 other states. The evidentiary rule in California is limited to negligence cases. In strict liability products cases, the subsequent remedial measures are admissible. California courts addressing this issue have held that excluding evidence of remedial measures in the strict liability context would be contrary to the public policy of encouraging distributors of mass-produced goods to market safer products. Schelbauer v. Butler Manufacturing Co. (1984) 35 Cal 3d 442.
Evidentiary rules on this issue vary from state to state. If you have a subrogation case that involves a product, it is worth checking into the evidentiary rule in your state on this issue. The following states allow admission of subsequent remedial measures in strict liability product defect cases: Alaska, California, Colorado, Connecticut, Georgia, Hawaii, Iowa, Massachusetts, Missouri, Nevada, Ohio, Rhode Island, South Carolina, Wisconsin and Wyoming.