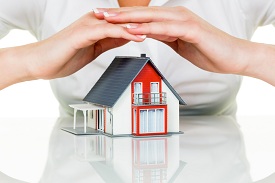 The Denver office of Cozen O'Connor recently arbitrated a construction defect caused subrogation loss which occurred during a remodel of a high end vacation residence where the insured and the general contractor had entered into an AIA form agreement, including the standard general conditions. As expected, the general contractor raised the subrogation waiver contained in the AIA agreement as a complete bar to the subrogation claim and, alternatively, the waiver of consequential damages provision in the AIA agreement as a bar to recoverable damages.
Cozen O'Connor argued, pursuant to the Homeowners Protection Act of 2007 ("the HPA"), the AIA waiver of subrogation was void as against the public policy of the State of Colorado and that any waiver of damages was void unless consistent with the language of the HPA. The HPA's stated purpose was to preserve Colorado residential property owners' legal rights and remedies. It further provided that "in any civil action or arbitration proceeding described in section 13-20-802.5(1), any express waiver of, or limitation on, the legal rights, remedies or damages provided by the 'Construction Defect Action Reform Act', this part 8 . . . are void as against public policy." C.R.S. § 13-20-806(7)(a). This subsection only applies to the legal rights, remedies or damages of claimants asserting claims arising out of residential property. C.R.S. § 13-20-806(7)(c). "Claimant" is defined as a person (other than the attorney general) who asserts a claim against a construction professional that alleges a defect in the construction of an improvement to real property. C.R.S. § 13-20-802.5. By definition, Claimant would include a subrogating insurance carrier.
In addition, C.R.S. § 13-20-806(7)(a) provides that any effort by a contractor to expressly waive or limit a Claimant's damages for a construction defect by agreement is void as a matter of law. Pursuant to CRS § 13-20-802.5, damages to real property and for loss of use (allowed living expense) are specifically permitted by CRS § 13-20-802.5 and cannot be waived.
The Arbiter ruled that both the AIA subrogation and consequential damage waivers were void as a matter of law. We believe that this is the first time that the interplay between the HPA and subrogation waivers and contractual limitations of liability has been addressed by an Arbiter or the Colorado courts. The HPA provides a strong argument when faced with AIA contractual defenses in a residential subrogation loss caused by a construction defect.