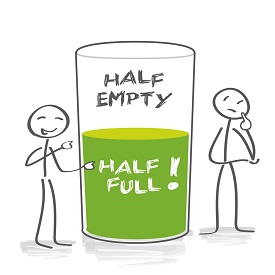 Georgia has traditionally adhered to the "made whole" doctrine, which provides that, "[w]here the insurer or the insured must go unpaid to some extent, the loss should be borne by the insurer, since the insurer has already been paid a premium for assuming this risk and would have been obligated to pay medical expenses regardless of its insured's negligence and regardless of whether a culpable third party could have been found." Duncan v. Integon Gen. Ins. Corp., 267 Ga. 646, 482 S.E.2d 325 (1997). The Georgia Legislature has codified the made whole doctrine in the context of payments for medical expenses or disability benefits, prohibiting subrogation by an insurer against a tortfeasor to recover medical expenses or disability payments paid to or on behalf of an insured. See O.C.G.A. § 33-24-56.1.
A recent Georgia Supreme Court case indicated that the made whole doctrine does not impede an insurer's subrogation and recovery efforts in the property damage context. In Woodcraft by Macdonald, Inc. v. Ga. Cas. and Sur. Co., 293 Ga. 9, 743 S.E.2d 373 (2013), a building's insurer paid its insured, pursuant to the operative insurance policy, for losses in connection with a fire and explosion following the fracture of an underground gas pipeline owned and operated by the tortfeasor. The insured was underinsured. Both the insurer and the insured settled with the tortfeasor for less than their respective total claimed damages.
After these settlements, the insured sued the insurer for bad faith and breach of contract, seeking damages from the insurer (out of the proceeds of the insurer's settlement with the tortfeasor) sufficient to make it whole for its losses. The Georgia Supreme Court affirmed dismissal of both of the insured's claims, holding that "[t]he 'made whole' doctrine does not apply to a commercial property insurance contract, such as the one here, that expressly authorizes an insurer to pursue its subrogation rights after compensating the insured for damage to its property." Woodcraft by Macdonald, Inc. v. Ga. Cas. and Sur. Co., 293 Ga. 9, 10, 743 S.E.2d 373, 375 (2013). The Court also noted that "the 'made whole' rule has only been applied in Georgia with respect to personal injury claims and matters involving an insurer's right to be reimbursed by the insured for paying medical or other benefits to them." Id. at 11, 743 S.E.2d at 375 (citations omitted) (emphasis in original). Therefore, the Court held that the insurer was free to pursue its subrogation rights regardless of whether its insured had been made whole for its losses, and it did not owe any money to the not-made-whole insured.
Woodcraft will enable Georgia property insurers to avoid potential pitfalls presented by insureds who have not been made whole for a loss. Insurers should continue to include artfully crafted subrogation language in their commercial property policies in order to protect their subrogation interests. The subrogation clause in the Woodcraft insurance policy is a helpful guide and states, in relevant part:
"TRANSFER OF RIGHTS OF RECOVERY AGAINST OTHERS TO US. If any person or organization to or for whom we make payment under this Coverage Part has rights to recover damages from another, those rights are transferred to us to the extent of our payment."
While the Georgia Supreme Court appears to have intended its holding in Woodcraft to be limited to property damages involving a commercial building with specific language in the policy authorizing subrogation, the Court also broadly noted that the Georgia Legislature has "specifically declined to include a 'made whole' provision in the statute that directly governs" property insurance policies. Id. at 11, 743 S.E.2d at 376 (citing O.C.G.A. § 33–7–6). Unless that statute is changed, a subrogated property insurer has a strong argument under Woodcraft that the made whole doctrine does not apply (at least when the language of the policy authorizes subrogation). Finally, Woodcraft provides property insurers with grounds to move to dismiss claims based on the made whole doctrine which are asserted by their insureds.