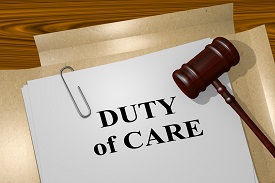 Since recently departing from the economic loss rule, Washington courts have continued to expand the scope and applicability of the independent duty doctrine in a variety of circumstances. A recent appellate case, The Point at Westport Harbor Homeowners' Association v. Engineers Northwest, Inc.,[1] further enlarges the doctrine to include scenarios where no actual property damage occurs but only the threat of future damage.
Until 2010, Washington courts traditionally adhered to the economic loss rule whereby plaintiffs were prevented from recovering "economic" damages in tort and were required instead to pursue such damages in contract claims. The doctrine presented significant barriers for plaintiffs, especially in cases where the defendant was clearly negligent but a lack of contractual privity prevented the plaintiff from recovering economic damages. This all changed in 2010 when the Washington Supreme Court replaced the economic loss rule with the "independent duty doctrine."[2] Under the new approach, a plaintiff can recover for economic losses if the defendant is shown to have breached a tort duty independent of any contract.[3] Since its adoption, Washington courts have continued to expand the scope of the independent duty doctrine in various circumstances.
This latest case involves construction defect allegations brought by a condominium homeowner's association (HOA) against various defendants arising out of the development and construction of The Pointe Condominiums at Westport Harbor. The suit included negligence claims against the structural engineering firm, Engineers Northwest, Inc. (ENW). Specifically, the HOA alleged that the condominium buildings suffered from both design and construction defects that rendered it "unreasonable dangerous to its occupants" in the event of a seismic event. The HOA sought compensatory damages only for the costs of investigating and repairing the deficiencies, and did not allege any consequential injuries to persons or property arising from the defects themselves. Notably, the HOA did not have a contractual relationship with ENW, which was hired directly by the developer.
ENW moved for summary judgement arguing, among other things, that the independent duty doctrine barred negligence claims for harm that was in effect an economic loss. ENW acknowledged that it was responsible for some of the alleged construction defects; however, it argued that any tort duty it bore was limited to only those cases where its negligence resulted in personal injury or actual physical damage to property. Thus, because the HOA alleged only "potential damage" and not actual property damage to the condominium buildings, it could not maintain a claim under the independent duty doctrine.[4]
ENW's motion for summary judgement was denied by the trial court. In affirming, the Court of Appeals first held that despite not having a contractual relationship with ENW, the HOA nevertheless possessed a legally protected interest in the condominium buildings such that ENW owed it a reasonable duty of care.[5] The Court went on to hold that a structural engineer's independent duty of care "encompasses, inter alia, the prevention of safety risks . . . . [e]ven where such safety risks do not cause consequential damage to persons or property."[6] Consequently, the HOA could maintain a claim against ENW for its failure to design a building that was structurally sound pursuant to the independent duty doctrine.
This latest case marks a trend of expanding opportunities for subrogating carriers to recovery from potentially responsible third parties under the independent duty doctrine. In the property damage context, it is no longer necessary to show actual property damage in order to establish liability, rather the mere impairment of a building or other item of property may suffice. Conceivably, this could create third-party liability in a slew of claims that ordinarily would not present recovery potential and subrogating carriers should seek to recognize these new opportunities.
Footnotes:
Westport Harbor, 193 Wn. App. 695 (Div. II May 3, 2016).
Affiliated FM Insurance Co. v. LTK Consulting Services, Inc., 243 P.3d 521 (2010).
Eastwood v. Horse Harbor Foundation, Inc., 241 P.3d 1256 (2010).
Westport Harbor, 193 Wn. App. 695 at ¶ 21.
Id. at ¶ 20.
Id. at ¶ 23 (citing Affiliated FM, 243 P.3d at 529-30).