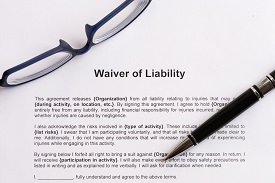 In a recent decision issued by the United States District Court, Eastern District of New York, Garden City Apartments, LLC v. Xcel Plumbing of New York, Inc. et al., No. 15-cv-1380 Document 84 (E.D.N.Y. 2017), the Court emphasized that a common waiver of subrogation clause does not afford protection against claims for property damage generally, but rather protects only claims for damage to the contractors "work" under the contract.
The subject action arose out of a fire in an apartment complex which caused the owner to sustain approximately 2.3 million in damage. The owner's insurance carrier paid out the claim subject to an application of a $250,000.00 deductible. The carrier then filed a subrogation action against the fire suppression subcontractor. In turn, the fire protection subcontractor, relying on the waiver of subrogation in the trade contract, argued that the most it could be held responsible for was the amount of the deductible.
The waiver of subrogation clause in the trade contract stated the following:
OWNER and CONTRACTOR waive all rights against each other and against all other contractors or subcontractors for loss or damage to the extent reimbursed by Builder's Risk or any other property or equipment insurance applicable to the Work, except such rights as they may have to the proceeds of such insurance.
Relying on the New York Court of Appeals decision in Kaf-Kaf Inc., v. Rodless Decorations, Inc., 90 N.Y.2d 654, 660 (1997), the Court held that the waiver of subrogation provision does not apply to claims for damages outside of the subcontractors "Work" as defined in the contract. As such, the owner's insurer is only barred from subrogating with respect to property for which the contractor has an insurable interest, for example, its tools and the labor and materials it has furnished in connection with its "Work". Id. at 235. Therefore, the Court held that the trade contract prevented the owner from recovering from the subcontractor for any loss to the Work to the extent those damages are reimbursed by Builder's Risk or other insurance. However, with respect to losses sustained to the Property other than the Work, i.e. the "Non-Work" damages, the waiver does not bar the subrogating carrier from recovering from the subcontractor. Id. at 234.
The Garden City Apartments decision is an important reminder to subrogation professionals to carefully analyze the specific language of a waiver of subrogation provision in a contract. Although contractors and their defense counsel often argue that the presence of a waiver clause is fatal to a subrogating carrier's case, New York Courts will not enforce this provision with respect to damages outside the scope of the provision.