Oftentimes, in claims arising out of losses on construction projects, the insurer will need to undertake a detailed analysis as to whether a potentially responsible general contractor or subcontractor can be pursued for its negligent acts or omissions that resulted in the damages. Contractors repeatedly raise defenses to claims by insurers by relying upon purported waivers of subrogation, wrap policies, or additional insured language. Recently, however, the U.S. District Court of Massachusetts ruled that contractors were not insureds under a policy based on the policy's "Property Damage" clause.
In Factory Mutual Insurance Company v. Skanska USA Building, Inc., No. 18-cv-11700, 2020 WL 2838860 (Mass. June 1, 2020), general contractor Skanska USA and subcontractor J.C. Cannistraro argued they were entitled to summary judgment on Factory Mutual's claims because the anti-subrogation doctrine bars an insurer from bringing subrogation claims against the insurer's own insureds. Skanska and Cannistraro asserted they were insureds under the "Property Damage" clause of the policy issued to Factory Mutual's insured, Novartis Corporation.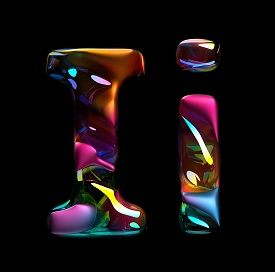 The "Property Damage" clause stated it "also insures the interest of contractors and subcontractors in insured property during construction at an insured location . . . to the extent of the Insured's [emphasis added] legal liability for insured physical loss or damage to such property." The contractors argued they satisfied these criteria because they were contractors, the policy covered the construction project on which they were working, and the loss occurred during construction at an insured location. The contractors argued they were, therefore, insureds for the insured physical loss or damage.
Analyzing the language of the policy, the Court disagreed with the contractors. The Court stated it was not clear that the word "insured's" is meant to refer to the "contractors and subcontractors" mentioned at the outset of the clause. Although there was some ambiguity in that respect, the Court relied upon the capitalization of the word "insured" to conclude the subcontractors were not insureds. The capitalization of Insured was of utmost importance to the Court because the policy defined "Insured" as only Novartis or one of its controlled entities. The Court ruled that the policy only insured interests of contractors to the extent of Novartis' legal liability, not the contractors' legal liability. In further support of its ruling, the Court noted the parties' conduct, which included the contractors' obligation to obtain their own insurance, contradicted the contractors' argument that they were to be insureds under Novartis' policy.
It should be expected that contractors and subcontractors will continue to argue novel interpretations of the insured's property policy in an effort to invoke the anti-subrogation doctrine and bar recovery against them. Please contact any of Cozen O'Connor's subrogation and recovery attorneys if you have any questions or to receive an evaluation of whether your insured's property policy could impact the viability of any recovery of your subrogated interests against responsible contractors.