Subrogation cases often involve the pursuit of manufacturers in foreign countries. Generally, service of process on those foreign manufacturers must be made pursuant to the requirements of the Hague Convention. These requirements are time-consuming and costly, however, according to a recent California Appellate Court decision they may not always be necessary.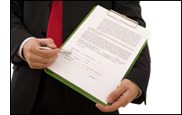 In Yamaha Motor Co., Ltd. v. Sup. Ct., the California Court of Appeal recently held that under certain circumstances a party may serve a foreign corporation by serving the corporation's American subsidiary. The court considered factors including whether (1) there is ample regular contact between the local representative and the foreign defendant, (2) the likelihood that the local representative will notify the foreign defendant of the service, and (3) the overall relationship between the two companies.
The court concluded service on Yamaha-Japan was effectuated via service on Yamaha-American as this domestic entity was the "general manager in this state" and was the American face of the Japanese company. Yamaha-America had (1) an exclusive arrangement to sell the foreign manufacturer's products, (2) provided warranty service and English owner manuals, (3) performed testing and marketing, and (4) received complaints about the manufacturer's products. As a result, the court concluded that service of Yamaha-American was effective service for Yamaha-Japan under California law.
Cases involving service of process on foreign manufacturers should be evaluated on a case-by-case basis to determine whether service on its American subsidiary will suffice. If so, it will save time and money in the pursuit of your subrogation recovery.