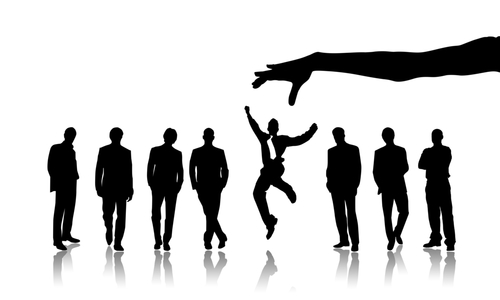 All of us in the subrogation and recovery business are well acquainted with product manufacturers attempting to have claims thrown out of court on technical legal grounds. Almost every product liability case now involves such challenges. Recently, a federal district court judge soundly rejected General Electric Company's (G.E.) attempts to do just that in Louisiana. The opinion was both interesting and important because the Court did not accept G.E.'s attempts to disqualify a competent expert or narrowly construe the Louisiana Products Liability Act ("LPLA").
On February 27, 2008, a fire damaged the Denham Springs, Louisiana home of Thomas and Janice Campbell. The Campbells were insured by Louisiana Citizens Property Insurance Group ("Citizens"). The local fire marshal concluded that the fire started in a G.E. range. Citizens retained Ted Kaplon, an electrical engineer. Mr. Kaplon also determined the fire started in the range but could not identify a specific defect. The parties also disputed whether the Campbell range was subject to a recall for "faulty wiring."
After the lawsuit was filed, G.E. filed motions to exclude the expert opinion of Mr. Kaplon and for summary judgment. G.E. contended that Mr. Kaplon was not qualified to render an opinion concerning the defective condition of the range and how that defect caused the fire because he did not conduct any testing or rely on literature to support his opinions. The Court determined that he qualified as an expert by his education, training, and experience, which included: bachelor's and master's degrees in electrical engineering; registration as a professional engineer in Louisiana and six other states; testimony as an expert in several courts including the Middle District of Louisiana; investigation of between 3,000 and 4,000 fire scenes over thirty years to determine the origin and cause of fires, including hundreds of kitchen fires involving ranges; and his investigation conformed with NFPA 21, a guideline for investigating fires promulgated by the National Fire Protection Association ("NFPA"). His testimony was based on sufficient facts because he visited the fire scene, examined the evidence, and issued a detailed report. He also based his testimony on widely accepted and apparently reliable methods, specifically the standards promulgated by the NFPA. Mr. Kaplon was not offered as an expert in the LPLA, electric ranges or their alleged defects, but was offered as an expert in fire investigation and causes.
G.E. also moved for summary judgment under the LPLA because Citizens did not present any evidence of the specifications or performance standards for the range and because Citizens could not show how the range or its wiring deviated in any material way from those specifications or standards. The Court determined that Louisiana law interpreting the LPLA clearly allows Citizens to prove the range is defective through circumstantial evidence. There was no reason why Citizens could not use circumstantial evidence in order to make the inference that a product was unreasonably dangerous when that product left G.E.'s control. This inference shifts the burden of proof to the manufacturer such that the manufacturer must prove that the product was not defective when it left the manufacturer's control. Citizen did not need to conclusively exclude all other possible explanations for the fire, it only had to show the unlikelihood of other reasonable explanations. Since Citizen did not offer any evidence as to a design defect or inadequate warnings, the Court granted the summary judgment motion as to those claims but denied the rest.
This case is an example that selection and retention of qualified experts who perform thorough investigations is critical in fighting off technical motions from manufacturers in product defect cases.