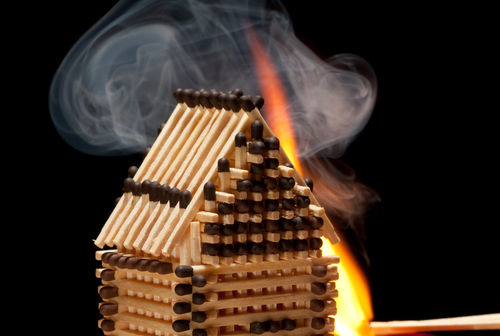 Subrogation professionals should be aware of a recent opinion in New York where computer fire modeling utilized by the defendant's expert was held to be inadmissible. In Santos v. State Farm Fire & Casualty Co., No. 000790/07 (N.Y.Sup. Ct. Jun. 28, 2010), a trial court held that the defendant had not presented sufficient evidence that computer fire modeling was generally accepted as reliable in the fire investigation community.
In larger fire losses, computer fire modeling can be a useful tool that fire experts use to assist in evaluating hypotheses related to fire origin and fire spread. Fire modeling is also used for illustrative purposes, such as presenting an origin and cause investigator's opinions to a jury. Although they can be helpful, fire models have their limitations. NFPA 921, the recognized guide for fire investigations, cautions: "[t]o conduct valid modeling and testing it is important that the investigator gather data that is as accurate and complete as possible." Fire models are generally only as good as the accuracy of the data that is used in the model.
The Santos decision is surprising in light of the fact that several federal courts have held that fire modeling is reliable. For an expert opinion to be admissible in federal court, the opinion must pass the rigors of the Daubert standard. In federal court, expert testimony must be both relevant and reliable, which entails a preliminary assessment of whether the reasoning or methodology underlying the testimony is scientifically valid and can be applied to the facts at issue.
In state courts in New York, expert opinions must pass the Frye test, which is viewed as a more liberal standard than Daubert. Under the Frye test, expert testimony based on scientific principles or procedures is admissible only if a principle or procedure has gained general acceptance in its specified field. Here, the court found that the defendant only presented evidence that computer fire modeling was generally accepted in the regulatory and design community, but failed to meet the burden of demonstrating that modeling is generally accepted in the fire investigation community.