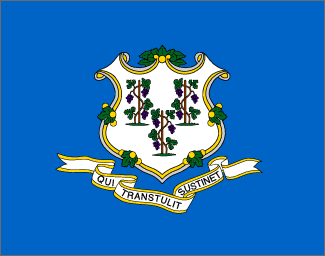 On July 13, 2010, the Appellate Court of Connecticut affirmed a $664,373.02 verdict issued by a trial court sitting non-jury in 2007. Utica Mutual Ins. Co. v. Precision Mechanical Services, Inc. The case arose from a fire at the Commons Condominium Complex in Branford, Connecticut. An employee of the defendant was installing a shower diverter in one of the units. He was a licensed plumber soldering pipes when he ignited insulation in the wall. In November of 2007, the trial court, sitting non-jury, awarded Utica Mutual $664,373.02 after three days of trial.
On appeal, defendant argued that plaintiff failed to offer expert testimony regarding the standard of care, improperly excluded defense experts, and plaintiff did not sustain its burden of proof on damages. The three judge appellate panel rejected each contention. With respect to the first issue, the court determined that the question of whether a reasonable person should operate a torch within the vicinity of combustible materials did not go beyond the field of the ordinary knowledge and experience of the fact-finder and therefore held that expert testimony was not required to determine if the defendant's performance complied with the requisite standard of care. The trial court allowed one defense expert to testify, but then refused to consider the testimony when deciding the case. The defense expert testified that the damages had been greatly enhanced by the lack of fire stops in the condominiums. The appellate court held that the trial court reasonably concluded that it should not consider his testimony or any evidence that the fire spread due to an alleged lack of fire stops, given the defendant's failure to apprise the plaintiff of its claim through an affirmative pleading. The defendant had not raised contributory negligence as a defense in its answer or any other pleading.
With respect to damages, the appellate court found that Utica Mutual had presented the testimony of its insurance adjuster, who had more than fourteen years of experience in the profession, and was sent a written form by the public adjusters representing the Commons that detailed line by line the areas that had to be repaired. Utica's adjuster had also retained a contractor to determine the scope of the damages. The contractor prepared a final report that concluded that the repair costs were $676,842.67. Utica paid the Commons $664,373.02 because of the insured fire loss and received a subrogation receipt from the Commons stating that amount had been paid. The Connecticut Appellate Court determined that such evidence afforded a sufficient basis for determining with reasonable certainty that the plaintiff's damages were $664,373.02. The court also awarded 6% interest from July 9, 1997, when Utica Mutual received the subrogation receipt. The decision represents a complete and total victory for the subrogating carrier.