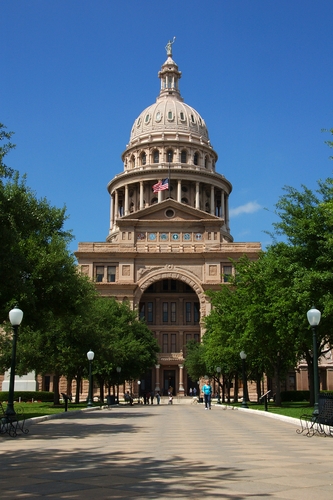 Don't look now, but the Texas Legislature may be back up to its old tricks. That's right, "tort reform" has once again become a hot topic in Texas. On March 14, 2011, two separate bills were introduced in the state Senate and the state house of Representatives that could fundamentally alter civil litigation in Texas (yet again). The bills (referred to as S.B. 13 and H.B. 274, respectively) effectively creates a "loser pays" system to address what the legislature believes to a continuing "lawsuit crisis" in Texas. Governor Rick Perry has expressed his support of a loser pays tort reform initiative, and has publicly commented that he is fully committed to ensuring that the bills make their way through the legislative process.
Essentially, the bills would make the losing party – and in one of the bills, the losing lawyer – responsible for paying the prevailing party's attorneys' fees and litigation costs. However, the bills approach this issue in different ways. Specifically, S.B. 13 allows a "prevailing party" to recovery attorneys' fees in lawsuits for services, labor and materials; lost or damaged freight; killed or injured stock; contract claims and defamation actions. The bill further provides that a winning plaintiff shall pay litigation costs if the plaintiff refuses a settlement offer, a judgment is ultimately signed by the court and the amount of monetary relief in the judgment is more favorable to the defendant who made the settlement offer than the actual settlement offer itself. S.B. 13 also commissions a study to be conducted by the Texas Supreme Court to determine the most effective manner to implement a "loser pays" system. Under S.B. 13, the Texas Supreme Court would be required to report its findings to the legislature by 2012.
H.B. 274 contains similar language to S.B. 13, but also allows for attorney liability for litigation costs. Specifically, the bill would permit the trier of fact to determine whether the civil action prosecuted by a claimant was "an abusive civil action," or "a civil action that a reasonable person would conclude is an abuse of the civil justice process." If the trier of fact answered in the affirmative, the attorney would be individually responsible for his opponent's litigation costs which would include "reasonable and necessary attorney's fees, reasonable and necessary travel expenses, reasonable fees for not more than two testifying expert witnesses and court costs." The bills also contain provisions for early dismissal of frivolous lawsuits, ensuring that new causes of action are not created unless expressly established by the legislature and speedier trials with reduced discovery for claims under $100,000.00.
Obviously many of the provisions could adversely affect subrogation claims and counsel who handle such claims. Fortunately, plaintiffs and subrogated carriers have an unlikely ally for this round of potential tort reform: civil defense lawyers. A recent article in "Texas Lawyer" noted comments from several prominent defense attorneys who are concerned with "the integrity of the civil justice system." These lawyers publicly noted that extreme measures in tort reform fundamentally affect overall fairness in the legal system and could ultimately cause the system to "collapse on itself." Moreover, Texas already has similar laws which allow defendants to recover attorney's fees making the new bills somewhat redundant.
As with any major legislative initiative that affects the rights of subrogated carriers, the Texas offices of Cozen O'Connor will continue to monitor and provide periodic updates regarding the progress of both bills.