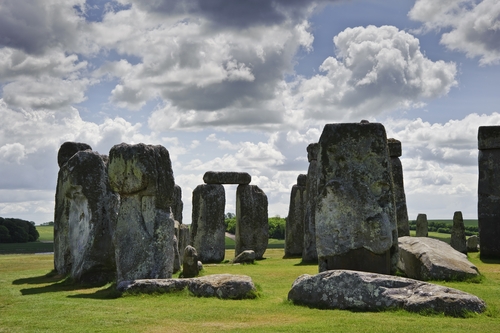 In the 1850's, a prominent frontier lawyer, disturbed by what he saw, felt compelled to offer the following advice in a speech to aspiring lawyers:
"Discourage litigation. Persuade your neighbors to compromise whenever you can."
In England & Wales, the Civil Procedure Rules ("CPR") are the rules which govern the conduct of litigation. Most readers will be aware that there is a "loser pays" regime, meaning that there are often costs consequences for the losing party. As a result (and although there is no prohibition against a party making an offer to settle in any way it chooses) there are costs, interest and tactical advantages in making an offer to settle that complies with these rules (Part 36). Part 36 is, therefore, an effective way in which to try to resolve your litigation in England & Wales. For the avoidance of doubt, the term "costs" in this article, follows the English meaning where recoverable costs include fees and charges of the lawyer (attorney) as well as disbursements (including court fees, barristers' fees and experts' fees).
Part 36 Offers
A Part 36 Offer is a formal attempt by a party to settle a matter and provides a method to apply pressure to your adversary since it sets out the costs consequences a party will face if it fails to beat the offer. CPR 36.14 determines the costs and interest consequences of a Part 36 offer following judgment (the Court does not normally learn of the existence of offer(s) until the end of the trial (when it takes them into account when determining who should pay the legal costs of the action)).

Essentially:
Claimant's Part 36 offer not beaten.
Where a claimant makes a Part 36 offer which the defendant does not accept and the claimant matches or betters the offer at trial, it is entitled to:
•interest on damages at an enhanced rate;
• costs, assessed on the indemnity basis (whereby costs need not be reasonably incurred to be recoverable and any doubt is resolved in the receiving party's favour); and
• interest on such costs at an enhanced rate.
Defendant's Part 36 offer not beaten.
Were a defendant makes a Part 36 offer that the claimant does not accept and subsequently fails to beat at trial, the defendant is entitled to:
• costs from the expiry of the relevant period (typically 21 days from the date of the offer); and
• interest on the costs.
Recent Cases on Part 36
There have been several recent decisions concerning the law in this area and the courts' approach seems to be that it will do what it can to enforce Part 36 offers. The essential points can be distilled as:
• Part 36 is intended to provide a clear and simple framework within which parties can settle litigation.
• Parties who choose to use Part 36 should have a clear understanding of the legal effects of making, accepting and rejecting Part 36 offers.
• Part 36 offers are always open for acceptance by the opposing party up to the trial unless they are actively and expressly withdrawn in writing: rejection of an offer (and/or the making of counter-offers) does not mean that the offer ceases to be available for later acceptance (thus it is possible for several different (and inconsistent) offers to be available for acceptance at the same time).
• Where a claimant recovers more than a defendant's Part 36 offer (whether or not less than the claimant's Part 36 offer) the claimant is normally "the successful party". The starting point is that the successful party should recover its costs from the other side, subject to any adjustment to reflect issues which the successful party has lost or other circumstances.
Offers outside Part 36
It remains possible for a party to chooses to make an offer outside the framework of Part 36 (usually a "Calderbank offer"). A Calderbank offer can provide greater flexibility than a Part 36 offer because it is not governed by strict court rules. On the one hand this is advantageous since it allows the party making the offer to be creative (especially when suggesting terms about the length of time the offer remains open, costs and payment issues). However the disadvantage is that if a party then achieves a better result, unlike for Part 36, the court has wider discretion to decide what weight should be given to the offer when considering costs.
Summary
The American Naval Officer David Porter once said "Litigation is the basic legal right that guarantees every corporation its decade in court". Although in England & Wales cases tend not to last that long*, it is still worth remembering that Part 36 enables costs, interest and tactical advantages to you in making offers to settle. This may enable you to resolve your litigation at an earlier time whilst avoiding the uncertainty of the Court's decision. Part 36 therefore provides a useful opportunity – in which one can follow Abraham Lincoln's advice – to discourage litigation by compromising claims whenever possible.
* The original McDonald's Corporation v Steel & Morris or " McLibel case" is the longest-running case in English history: it began in 1990 when writs were served. The first Judgment (running to 762 pages) was in June 1997; there was then an appeal in 1999; and then an attempt to take the matter to the House of Lords. Then, having run out of litigation in England the case (albeit on several different issues and brought against the government) went to the European Court of Human Rights in Strasbourg with a judgment in 2005.