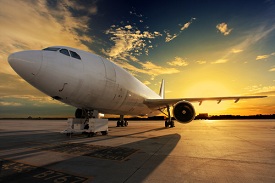 While there have been only a few major aircraft losses in the first half of 2013, well below the five year average, Cozen O'Connor's London office has seen increasing claims concerning ground based aviation incidents in foreign jurisdictions including Morocco, Israel and Russia. Given the varying nature of the governing law in overseas jurisdictions, it is of some comfort that there is commonality over the application of International Air Transport Association (IATA) rules. However, local nuances and attitudes to litigation (including freedom of information) remain as some of the obstacles that need to be understood and overcome.
Notwithstanding a claim occurring in a foreign jurisdiction, it is more than likely that the third party is insured through the London market (and thus often resulting in English lawyers undertaking or overseeing the work). Naturally this can make the legal process easier, however in many foreign jurisdictions local lawyers will also need to be instructed, often to help get the matter off the ground. The need to undertake due diligence on appointed local counsel is paramount and while most, if not all, jurisdictions have airports, there are real discrepancies between local lawyers who are sufficiently familiar with aviation litigation and those that state they are. Further, many foreign jurisdictions do not permit work on a contingency basis and/or do not have a "loser pays regime". As such, a confident indication on local counsel's fees, where possible on a staged basis, needs to be provided to insurers. The old adage remains: there is no point throwing good money after bad.
One of the first actions after a loss is to obtain the local airport or aviation authority's report. This can provide confirmation as to how causation and/or liability are likely to be viewed within the jurisdiction. That said, it is important to be aware that the reports are not always impartial, occasionally seeking to obfuscate the real issues on cause/liability. For example, in a Moroccan matter the investigating airport authority had not cleaned the jet pan, resulting in the insured's aircraft being sprayed with rock and debris when another aircraft started its engines. The investigating airport authority then refused to disclose its report. After local counsel successfully obtain a court disclosure order, the report's comments that the incident was "very strange" and "unusual" ultimately became helpful toward a determination of liability.
Another important step in a foreign aviation loss is to work with a local adjuster who can attend on the ground and speak the local language. Many that we use also have the advantage of being familiar with the engineering aspects of the incident; thus they can help not only adjust the loss but also appreciate the underlying liability issues that might arise following their examination of the scene and damage.

Taking these steps early on in a foreign aviation matter will hopefully bring success in not only getting foreign subrogated aviation actions off the ground, but also bringing them home.