C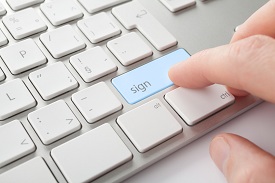 alifornia Code of Civil Procedure section 664.6 was enacted in 1981 to provide a summary procedure to enforce settlements. That statute provides that a settlement may be enforced by motion either when an agreement is signed by all parties outside the presence of the court or when the settlement terms are placed on the record in open court. Notwithstanding its simplistic language, that code section continues to spawn a litany of appellate decisions.
The latest case interpreting that code section, J.B.B. Investment Partners, LTD. V. R. Thomas Fair 2014 DJAR 16071, held that an automatically generated e-mail signature was insufficient to comply with the terms of that statute. The Fair case arose in the context of an alleged Ponzi scheme involving Arizona real estate. Plaintiffs contended that defendants had made fraudulent representations and omissions to induce their investment in apartments.
Prior to instituting litigation, numerous e-mail negotiations were exchanged in an attempt to resolve those disputes. Based on Fair's electronic signature at the end of one of those e-mails, plaintiffs asserted that a settlement had been reached. The trial court enforced the purported settlement under California's Uniform Electronic Transactions Act (UETA) contained in California Civil Code section 1633.1 et seq. and under the "common law of contract." The appellate court reversed, holding that Fair's printed name on an e-mail was ineffective to constitute an enforceable settlement under 664.6.
While acknowledging that under UETA an electronic signature can suffice under certain circumstances, the Court of Appeals noted there was no meeting of minds at the time Fair printed his name on the subject e-mail. Further, the Fair court emphasized there was no evidence that the parties consented to conduct the transaction by electronic means as required by UETA . To the contrary, the appellate court found at the time of the subject e-mail there were still a number of settlement terms yet to be finalized. The Court of Appeals also concluded that the e-mail signature was insufficient under contract law to bind Fair, as the record was devoid of evidence demonstrating that Fair intended to execute a settlement agreement by electronic means.
The moral of the Fair case-All is Fair in Love, War and Contracts! To quote movie mogul Samuel Goldwyn, an oral contract is not worth the paper it is written on!