The loss involves a property damage subrogation matter arising out of extensive water damage caused by the negligent and careless failure to correct a dangerous defective condition and negligent and improper installation of flashing and roofing membrane on or about September 4, 2017. The water leak resulted in damage to a residential condominium building in Brooklyn, New York. Plaintiff filed suit against the parties involved in the matter. One of the parties could not be served within the time frame prescribed by the CPLR § 306-b, or within 120 days from the filing of the complaint. Plaintiff then moved via an Order to Show Cause for an extension of time pursuant to NY CPLR § 306-b to serve the one defendant.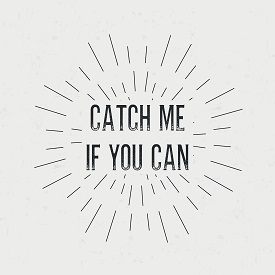 Multiple diligent service attempts were made on the Defendant. Attempts were made at the Defendant's last known residential address, and company's office location. The address attempts were made based on thorough research – Comprehensive Personal and Business Reports. Plaintiff also hired a private investigation company to search for any new addresses associated with the Defendant's name and business. Attempts were made at the addresses located by the private investigator, which turned out to be a rental property owned by the Defendant and ones where he could not be personally served. Plaintiff incurred expenses totaling $2,348.82 in fees by diligently attempting to effectuate service of process on Defendant alone.
Under NY CPLR § 306-b, service of the summons and complaint shall be completed within 120 days after the commencement of an action or proceeding. However, the court may extend the time for service "upon good cause shown or in the interest justice. Id. The Court of Appeals has previously held that a showing of reasonable diligence in attempting to effect service is one of many relevant factors to be considered by the Court. Leader v. Maroney, Ponzini & Spencer, 97 N.Y.2d 95, 104 (2001). "Good cause" and "the interest of justice" are two separate standards that govern an extension of the time for service, and both may consider diligence. Id. at 104-06.
However, it is only the former standard that requires reasonable diligence as a threshold matter; "the interest of justice" may consider a wider range of factors. Id. at 105-06; Nationstar Mtge., LLC v. Wilson, No. 2016-11490, 2019 N.Y. App. Div. LEXIS 7615, at *5-6 (App. Div. 2nd Dep't. Oct. 23, 2019) (Stating that "[t]o establish good cause, a plaintiff must demonstrate reasonable diligence in attempting service" and "[t]he interest of justice standard is a broader standard to accommodate late service that might be due to mistake, confusion or oversight, so long as there is no prejudice to the defendant.") (citations and quotations omitted).
In Frank v. Garcia, 84 A.D.3d 654, 655 (1st Dep't 2011), the Appellate Division found that the plaintiff made a showing of good cause to extend the time for service of process and that doing so was also in the interest of justice where "[p]laintiff's papers outline[d] the reasonable steps taken to locate [defendant], including her attempts to serve [defendant] within the 120 days after the action was filed, and demonstrate[d] that failure to timely serve process was the result of circumstances beyond plaintiff's control, namely, the inability to locate [defendant]." Even though the plaintiff's motion was not filed until one year after the process server's affidavit, "the expiration of the statute of limitations, the meritorious nature of the cause of action, and the lack of any potential prejudice to defendant" warranted the grant of an extension of time. Id.
In the present case, Plaintiff argued to the court that it had been thoroughly and reasonably diligent in taking the steps necessary to effectuate service on Defendant. Plaintiff had, over the course of three months endeavored to serve the summons and complaint on Defendant a total of eleven times at locations throughout the State and City of New York where there was a reasonable basis to believe he would be located there, and incurred significant expense for such effort.
As in Frank, Plaintiff also argued that it demonstrated reasonable diligence warranting an extension of time to serve Defendant, and the inability to locate Defendant after such thorough and reasonable efforts is a factor beyond Plaintiff's control that weighs in favor of granting an extension. Granting an extension of service would also be in the interest of justice. The Court agreed with Plaintiff's position and granted an Order to Show Cause directing the extension of time.